Ankaragücü-Kasımpaşa: 1-0 MATCH RESULT-SUMMARY – Last minute MKE Ankaragücü news
1 min read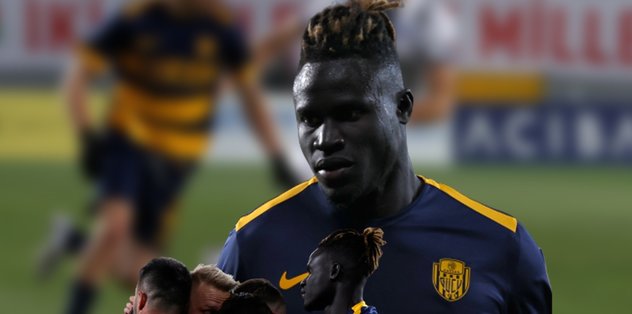 He hosted Kasımpaşa in Ankaragücü field in the 20th week of the Super League. Ankaragücü was the host, with a score of 1-0, smiling from the teams that wanted to get rid of the lower ranks.
In the 16th minute, Hadergjonaj scored the unfortunate goal for the capital team.
With this score, Ankaragücü increased its score by 18, while Kasımpaşa remained at 22 points.
MINUTES OF THE MATCH
Endri took the free kick in the 2nd minute. Goalkeeper Ramazan took the ball away from the corner with a double punch.
In the 12th minute, Haris's shot from outside the penalty area, goalkeeper Korcan gave a corner at the last minute.
In the 16th minute, Saba Lobzhanidze's shot returned from goalkeeper Ramazan. The spinning ball hit Hadergjonaj's head and went to the net. 1-0
Meeting with Saba Lobzhanidze's pass in the 23rd minute, Badji threw the ball auta instead of the goal.
Saba Lobzhanidze, who entered the penalty area from the right in the 45 + 1 minute, shot the goalkeeper. On the spinning ball, Endri Hammer threw the ball auta instead of the empty goal.
In the 68th minute, in the middle of Hadadi's left side, Aytaç threw the ball auta in front of the penalty spot.
In the 90 + 3 minute, Aytaç Kara's shot returned from the side pole to the playing field.