Anadolu Efes-Barcelona: 86-79 | WATCH MATCH RESULT SUMMARY – Last minute Basketball news
2 min read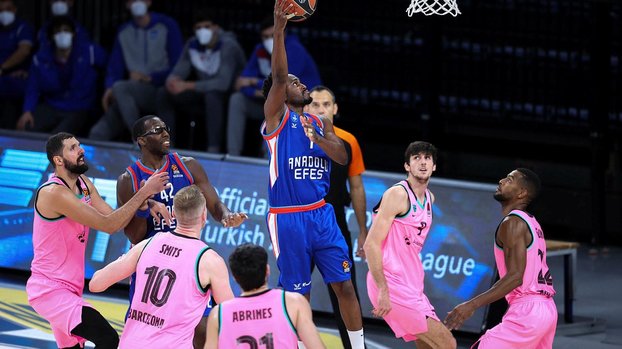 In the 16th week of the THY EuroLeague, Anadolu Efes defeated the Spanish team Barcelona 86-79 in its field.
With this result, Anadolu Efes won after 3 matches in the organization and got its 8th victory. Having lost its second game in a row, Barcelona experienced its 5th defeat this season.
Starting the match effectively, Barcelona won the first 2 minutes 7-0 with the points it scored under the pot and behind the 3-point line. Anadolu Efes, who hardened his defense and did not allow his opponent to score easily, found baskets one after the other from the paint area under the paint and gained the advantage in the 6th minute: 10-9. Barcelona, ​​which caught an 11-0 run against the dark blue-white team, which could not succeed in the outer shooting attempts, made the difference to double digits in the 19th minute: 10-20. The away team finished the first quarter ahead 24-18.
In the second quarter, Anadolu Efes was instrumental in offense with Simon's 11 points, 9 of which were from outside shots. Finding critical baskets from behind the 3-point line with Smits, Barcelona scored from the free throw line in the last episode and the locker room was equal to 43-43.
Both teams started to be hired in the third period. Effective under the rim with Dunston after the third minute of this quarter, Anadolu Efes carried the difference to double digits in the 26th minute with Micic's basket from behind the 3-point line: 55-45. Getting 3 more shots from outside shots in the remaining part and increasing the difference to 18 points (68-50), Anadolu Efes entered the fourth quarter ahead 68-54.
The last quarter witnessed great excitement. Barcelona reduced the difference to 4 points in the 39th minute with Calathes' successive baskets: 79-75. Finding critical baskets with Micic and Larkin in the last episode, Anadolu Efes won the match 86-79.