Anadolu Efes ASVEL match LIVE – Last minute THY EuroLeague news
2 min read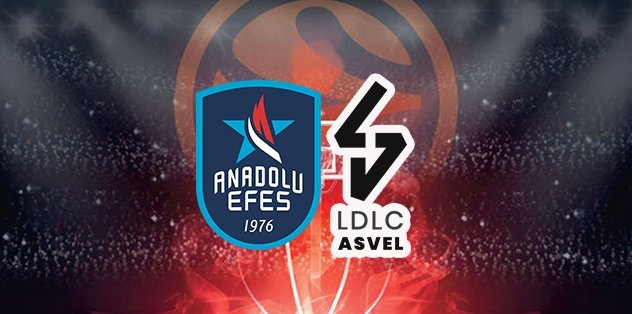 Anadolu Efes, one of our representatives in THY EuroLeague, is hosting ASVEL at Sinan Erdem in the 5th week delay match. The fight, which was planned to be played between the two teams on October 23, was delayed due to the corona virus cases in the opponent team.
Anadolu Efes has 6 wins and 5 losses in the remaining 11 matches, while ASVEL has 3 wins and 7 losses in 10 matches.
ANADOLU EFES – ASVEL: 9-12 (1st period is played)
ANADOLU EFES – ASVEL MATCH WHEN, TIME, WHICH CHANNEL?
The battle between Anadolu Efes and ASVEL started at 20.30 and is broadcast live without a password from beIN Sports News.
EFES 'EXAM 698 IN EUROPE
Hosting the French representative ASVEL in the Turkish Airlines EuroLeague postponement match, Anadolu Efes played in the 698th match in European Cups.
The navy-white team won 394 wins and 303 defeats in 697 matches in European cups.
Anadolu Efes, with a 56.5 percent victory, played the 450th game in THY EuroLeague, which it has participated since the 2001-2002 season. The navy-white team won 237 wins in 449 matches in this organization so far, and lost 212 times.
Anadolu Efes has faced ASVEL 10 times before in European Cups. The navy-white team, which dominated its opponent 7 times, was defeated in 3 matches.
In six matches played between the two teams in FIBA ​​organizations, Anadolu Efes won three victories and defeats, and won four matches in the THY EuroLeague.