Anadolu Efes ASVEL: 72-68 SUMMARY WATCH – Last minute THY EuroLeague news
2 min read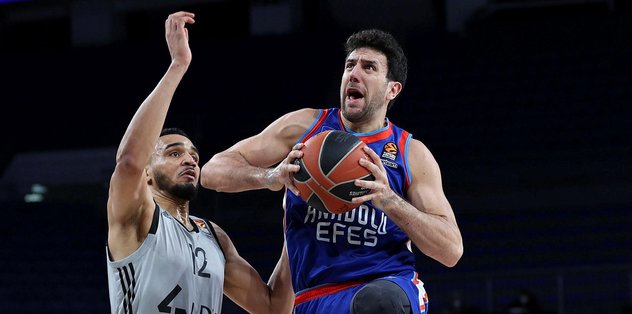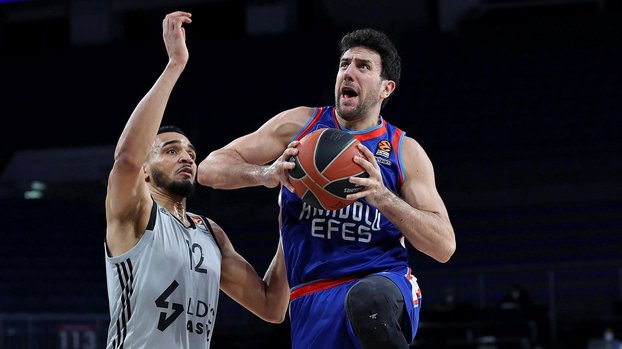 Anadolu Efes defeated the French representative ASVEL 72-68 in the postponement match of THY Europa League for the 5th week.
With this result, the navy-whites won their 7th victory. The French team was defeated for the 8th time.
Effective behind the three-point line in the first quarter of the game, ASVEL finished the first period ahead 19-13.
Anadolu Efes dominated the game in two periods. The navy-whites showed an effective game and entered the dressing room 33-27 superior.
Starting the second half with the baskets it scored with Larkin, especially from the painted area, Anadolu Efes increased the difference to 13 points (44-31) in the 25th minute. Finding rhythm in offense in the second part of the quarter, ASVEL melted the difference, but the home team led 48-44 to the final period.
Anadolu Efes could not catch its tempo in defense and offense in the last quarter. Defending the bottom of the circle with Hayes, ASVEL was leading 65-61 in the last 3 minutes. Scoring with Larkin and Micic in the last episode, the dark blue-whites took the advantage in the game and won the contested match 72-68.
In Anadolu Efes, Vasilije Micic played an important role with 22 points and Larkin with 18 points.
In ASVEL, 14 points each of Lighty and Howard could not prevent the defeat.
The match between the two teams, which was supposed to be played on October 23, was delayed due to the Covid-19 cases in ASVEL.