Ali Koç explained all the details of the transfer of Mesut Özil at the signing ceremony and thanked Acun Ilıcalı.
4 min read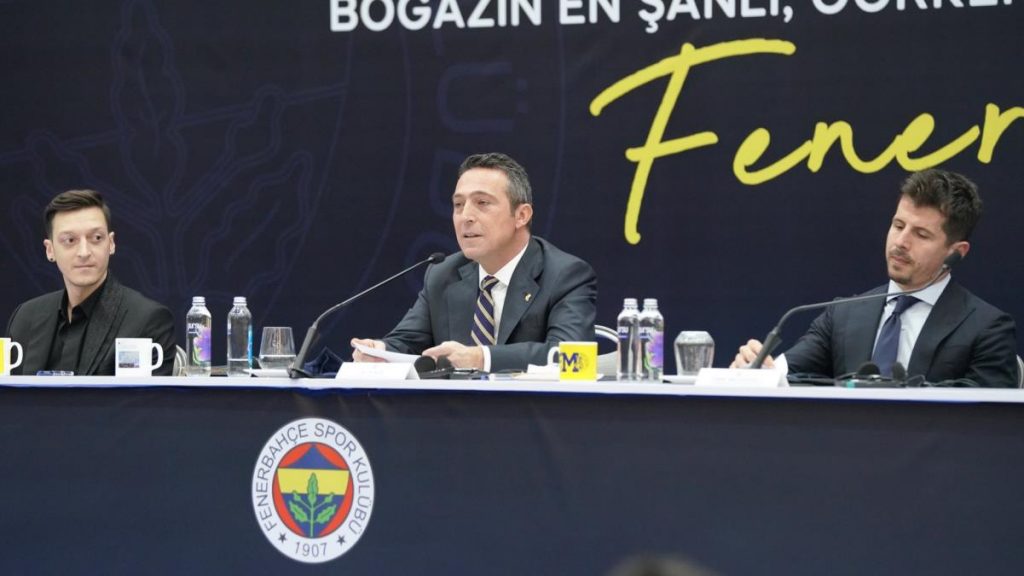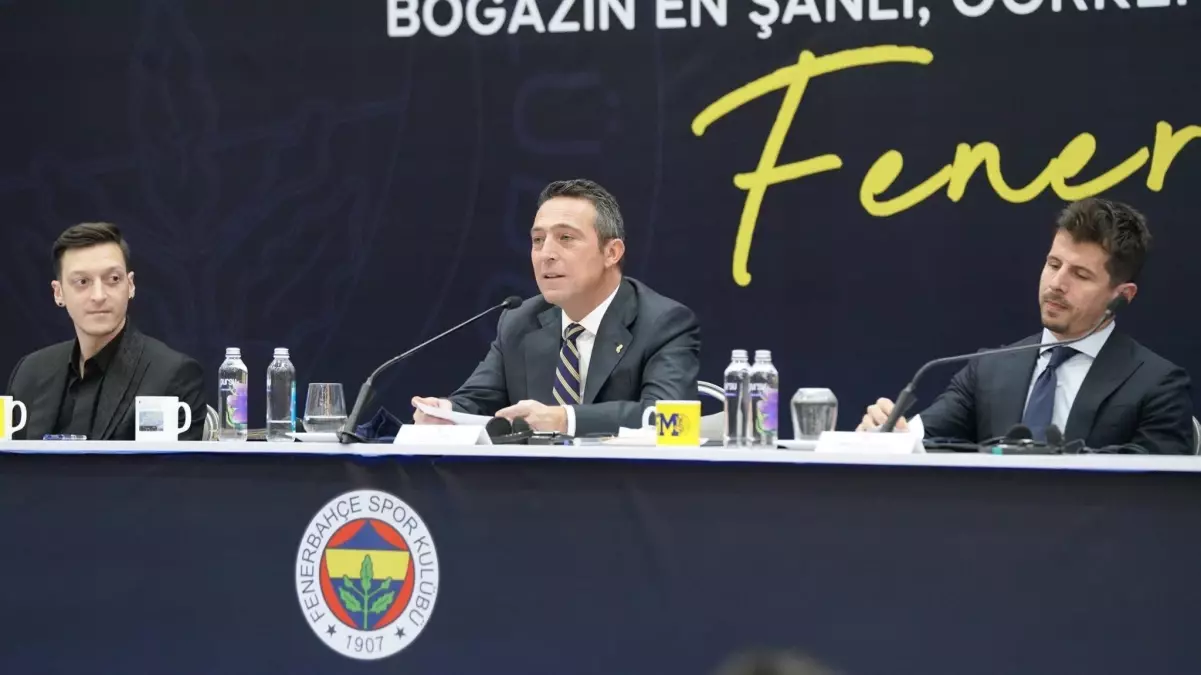 Fenerbahçe, the world-famous star that Arsenal added to its squad for 3.5 years Mesut Ozilheld a signing ceremony. Fenerbahce President at the ceremony Ali Koc, Sports Director Emre Belözoğlu and Mesut Özil made statements.
President Ali Koç explained in detail the transfer of 32-year-old Mesut to the yellow-blue team and the famous TV player known for his Fenerbahce Acun IlıcalıHe thanked him for his financial and moral contributions.
Here are the statements of Ali Koç;
Even though we are not physically together with our fans, our fans shared their enthusiasm with the arrival of Mesut Özil. We thank our fans for reaching the level that will set new records. With Mesut joining us, we will have many good moments, successes and championships. We could not fulfill many requests due to the pandemic, I want them to understand.
"STARTING DATE OF THIS STORY, JUNE 7, 2019"
I'm not the person to talk about Mesut Özil's career, everyone already knows. We all know his love for Fenerbahçe many times, his love and love in his childhood, and he expressed it in different places. The starting date of this story is 7 June 2019, Mesut's marriage date. He didn't call me because we didn't meet. He crowned his great love with marriage. Mr. Acun Ilıcalı tweeted that day and said, "I hope your homesickness will end this year." This tweet ignited the desire of thousands of Fenerbahçe fans.
"ACUN SAID ME 'MESUT HAS A COMMERCIAL POTENTIAL, WE CAN GET IT"
The fire of Mesut Özil's transfer started in the Win Win campaign we held on June 20, 2019. We actually started a new story that day.
This story had many heroes and laborers. Beyond all this, Acun Ilıcalı had financial and moral support. He is not among us today, he has love and greetings. We were going to make a connection, but he said "Let's not do it" because there was a clock problem. We were talking to Acun on a summer day, "President" said, "Mesut's contract ends next year and he can sign it for the new year from January. Let's bring it to Fenerbahçe in June next year." And I said, "How do we do it, how do we pay for the cost?" I said. Acun said, "Mesut is not only a football player, he has a great commercial potential, we can do it." I said, "If it's coming, let it come in January." He said, "I will explain Exxen in a few months and I want to spread it to the world, I believe that Mesut will also contribute to my goal." We thought a little and things started to get concrete in November.
"YEARS OF 35-36 DOES NOT WANT TO PLAY IN FENERBAHÇE"
We talked to his manager Erkut in November. I believed this transfer was getting much more likely. Why did I believe it? Erkut said, 'One day he wants to play in Fenerbahçe and does not want it on the air 35-36. Opportunity arises, it is useful to meet in a short time, 'he said. The question of Mesut Özil was asked on 8 December. I said, 'It's hard to come true, but if it does, a dream will come true.
"ACUN, I, EMRE WE WENT TO LONDON SEPARATELY"
We went to London on December 8th. Even the administrators, myself, Emre and Acun set out on separate occasions so we wanted them not to be known and heard.
"ASKED WENGER, HOW I SAY"
I spoke to Arsene Wenger in London, and I asked, "How is Mesut today? Is he injured or fit? If he comes to us, I will look down on him. Then Erol Hoca talked to Wenger on the phone and asked his questions. We met at a friend's house outside London on December 10th. Arsenal's major transfers at the time were made in this house.
"IT TALKED ME ABOUT THE DREAM OF FENERBAHÇE"
We sat with Mesut, talked and got into trouble. Mesut talked about his dreams of playing in Fenerbahçe. He said he wouldn't mind financial issues. The business took a path of no return. Detailed talks have begun, the problems have been resolved. The process between Mesut and Arsenal has been completed and we are here for you. Fenerbahçe made another transfer, which was seen as a dream and seen as impossible by some. Although his career in world football was not that big, Fenerbahçe made many transfers.
"SOMEONE STAMPED IN THE LAST 10 YEARS"
He led Real Madrid, transferred to Arsenal with a record figure. Mesut, who left his mark on the last 10 years of world football, got his Fenerbahçe. It is now part of our community. This will sweat for the community's goals. The honeymoon ends today, the real work begins. He is a great character who knows that football is a team game. I believe that he will adapt to the team by overcoming the adaptation process as soon as possible.
"MESUT ÖZİL IS A GLOBAL BRAND"
He put forward an exemplary stance in social responsibility projects. He did his best to be useful to humanity. It touched the hearts of millions of people. His football and philanthropy have turned Mesut into a global brand. Communication with children is also excellent. I find it very valuable to be a role model for them by touching them.
"NEW GENERATIONS WILL BE FENERBAHÇELİ"
I think it will enable the new generations to be Fenerbahçe fans. Those who do not know the size of the Fenerbahçe community and Mesut's devotion here said, "They cannot come." We knew this dream would come true. We worked smartly, step by step, without stepping on the gas or on the gas.