Ali Akman: Turkey never did stay in my mind
5 min read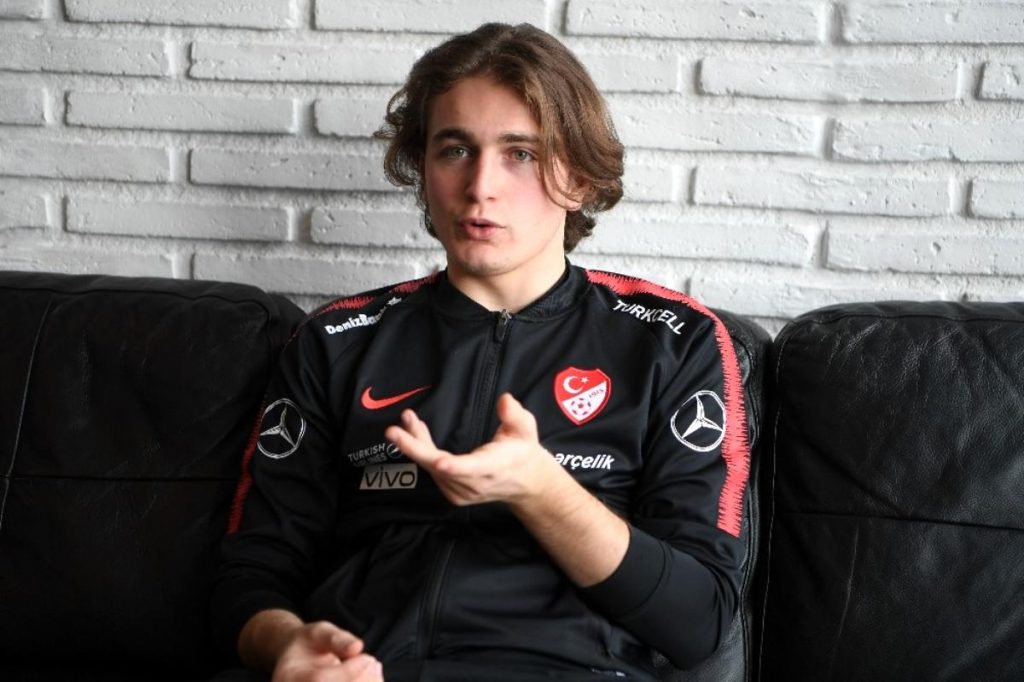 Hope National team and the Bundesliga team Eintrach for the end of the season, attracting attention with its performance under Bursaspor form. Frankfurt18-year-old striker who signed Ali AkmanMade statements to Tam Saha Magazine. The young striker, who evaluated the 2019-2020 season, in which his career made the rise and took time in 25 matches and scored 4 goals, said, "The last season was very good for me. I took a little time in the matches I entered the game later. I do not count them too much. But I have always done well in most games I played in the first 11. I scored goals, made assists. My goal last season was to be in the squad even if I couldn't play. Because the goals of the team that season were a little different and I was a very young player who had just joined the team. My goal was to make the most of and show myself when the chance came. It was as good as it went and I made my debut in a way, "he said.
"AS I EXPECTED, IT WAS THE SEASON THAT I EXPLOSED"
Ali Akman, who scored 10 goals in 17 games this season, said about his performance, "I think it is a really nice performance. As expected, it was the season I had a boom. There was a line I always dreamed of. I would like the National Team. "I was saying," I want the national team. "The dreams are not blamed. I started the season well as I imagined. My statistics are also very good. But beyond the numbers, the main thing I want to see in myself is my contribution to the game. I see that I cannot play in the matches the way I want. This does not make me very happy. Of course, scoring or scoring goals is nice things. But if I can contribute to the game, it shows that I am on a good track. This is always what I pay particular attention to. What or how many balls I lost These are the most important statistics for me "made the evaluation.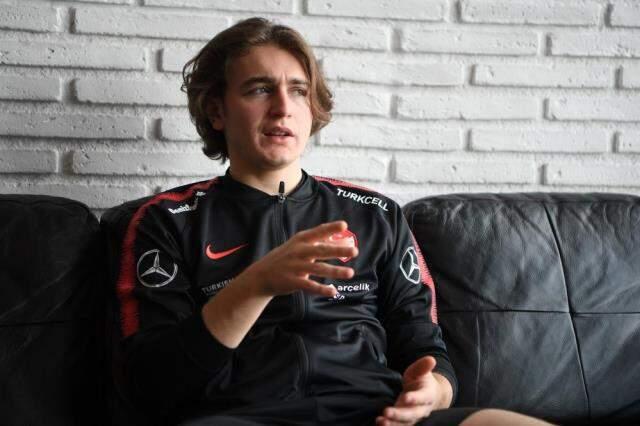 "I ALWAYS TURNED THE DIRECTION TO EUROPE"
The young footballer, who signed to Eintracht Frankfurt for 4 years, effective from July 1, 2021, said, "I am at a very confused age, 'This is the most important decision I will make in my life, I have to do it right.' Many clubs wanted me and with them. At that time, I also went through a lot. I was thinking a lot, "What should I do, where should I go?" Turkeydid not stay in. I never thought it. I have always turned my direction to Europe. Because I thought I would develop better there. In this complex decision-making process, it was Ozan Kabak who made me believe that my choice of Eintracht Frankfurt was right. We talked a lot with Ozan. But a sentence or two was enough for me. 'It's very different here. You will see it when you arrive. Don't even think of it 'words made my decision final. It was also very important for me, "How sincere is the club that wanted me?" At this stage, it was also very important that sports director Fredi Bobic and coach Adi Hütter called me and talked and the confidence they gave was very important. They have watched my matches so much that they know very well what kind of player I am. The projects they told and the fact that they wanted me so much helped me make my decision. "If a big and well-established club like Frankfurt wants a player so badly, I thought there are great things on this road."
"I SEE LA LIGA MORE SUITABLE FOR ME"
Ali Akman, also telling about his long-term career plans, said, "Dreams have no limits. I want to see the highest levels. The club I will go to is Frankfurt. It is a very good club. First of all, I want to have a good place there, I want to experience good things. I want to see these levels too. So my primary goal is to do good work in Frankfurt and get a good place. I have to not embarrass those who believe in me. In Bundesliga, football is played very well with passes to the feet. Physically, it is a high quality league. La Liga. and if we consider the Premier League as the top level, I find La Liga more suitable for myself, "he said.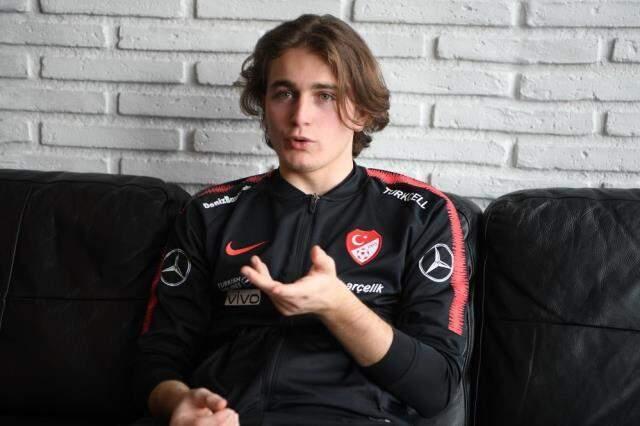 "OUR NATIONAL TEAM IS ALWAYS VERY DIFFERENT"
Ali Akman, who wears the uniform of the Umit National Team, shared his views about the moon-star form and said, "This place is very different. Riva is an incredible place for me. I love it very much. Being at the National Team Facilities has always made me happy. This emblem on us is very important. and valuable. We also do our best to serve in the best way. One of the most important things for me is to wear the national team uniform, carry it on the field and serve in the best way. My family also supports me in this regard. They are also nationalists. On my father's phone, I have photographs of my National Team jersey. He always says to me, "Throw the picture of the National Team jersey." The National Team is always very different for us. After all, we will serve the clubs we play, but the National Team is completely different. I was seeing it from my uncle. It is an incredible joy, the whole country is standing up. I have to make it happen. I must represent my country in the best way possible. I want k I want to give my best. With that jersey, you are two people on the field, you are three. If you are in a good mood as a whole team, if you hug well with your teammates, it puts you in an incredible point. You cannot buy these emotions with money in any way. Allah gives us the chance to experience these feelings. We have to be thankful for this and represent it in the best way possible. Even being worthy of this is an incredible feeling. You are on the field with the national team jersey, millions are behind you. love football in Turkey is very different. That's why I want to somehow achieve success in the National Team and experience these feelings in the best way possible. I hope God will give "he said.
"WE NEED TO LEAVE THE GROUP"
Ali Akman, lastly evaluating the 2021 European Championship, which is in the same group with Wales, Switzerland and Italy, said, "We definitely need to get out of this group. For a player, it is very different to come somewhere with the National Team. We will leave the group. Our people and we are hungry for success. We need to achieve this success with the A National Team jersey. The current player group is at a level that can achieve it. We beat the World Champion France here, we drew there. When I looked at the squad while watching the A National Team matches. I am happy. My face is smiling. All of my brothers are playing great, "he said.
Source: İhlas News Agency