Alanyaspor Technical Officer Semih Tokatlı: We want to continue our way in the Cup
3 min read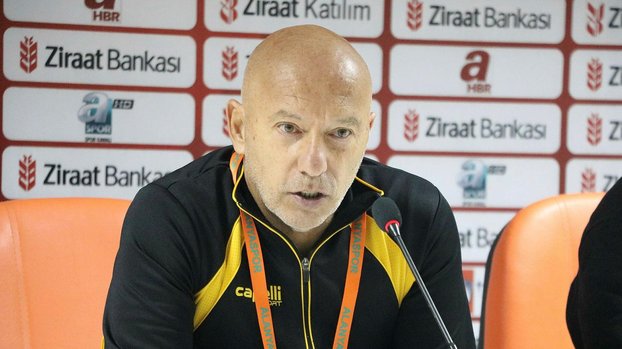 Ziraat Turkey Cup 5th round Aytemiz Alanyaspor-Adanaspor coach was evaluated every 2 teams struggle after the encounter.
Speaking at the press conference held after the match, Alanyaspor Technical Officer Semih Tokatlı said that they continue their way in the cup. Tokatlı said, "We wanted to continue our way in the cup as in the league and we got a good victory today. We are in a heavy traffic. Therefore, we preferred to go out with a rotating team. This showed us that our other friends are also ready for the ball. We played a football that has a competitive, enthusiastic, enthusiastic, goal-oriented, and enjoyable view. I congratulate my players for this as well. I hope our preparations for the Denizlispor match will continue on the weekend.
SEMİH ÖZÜ: WE WANT TO COME MORE READY
Adanaspor Technical Officer Semih Özü stated that he congratulated Alanyaspor for his win and said, "As my team, we are not in a very different situation from last week. In the last 38 days, we played a match in Bursa, not counting the last 3 days, and the team had an illness, and even our friends did not. As our players in quarantine came out of the quarantine, we tried to train 3 to 5 each. But we could only train as a team on Thursday and Friday. After the match, we started on Monday and yesterday.
When it comes to the match, Alanyaspor is the leader of the Super League and a team that is made up of quality feet that make their mark on the league and play well. We have to accept this. We are a team that is trying to recover from the disease in quarantine and trying to adapt to the league. By the way, we believed that this match would be beneficial for us in terms of increasing our match condition. Of course, in the meantime, we hung in the match as much as we could, we wondered what we could do. We were defeated 2-0. After 2-1, the confidence of our players has become even more. We had the ball, we found positions, we went to the 3rd zone more. I can say that the third goal we got kicked us out of the game. Later, we made changes to win our players who play less in the game, not to injure some of our players. We tried to hold on to the game. And we said goodbye to the trophy. We would like to come here more ready. We would love to play head to head against Alanyaspor. But circumstances prevented us. But our goal is to rise to the top of the league. We want to win our missing matches. We want to take our place in the league worthy of Adanaspor's name. After that, what we want to focus on is the league, "he said.