Alanyaspor match commentary from Antalyaspor coach Ersun Yanal! We had the superiority
1 min read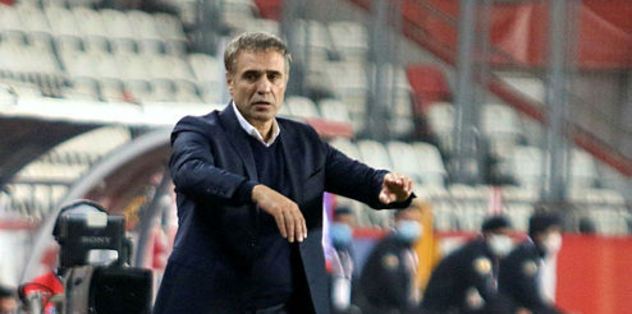 In the 9th week of the Super League, FT Antalyaspor lost 2-0 to Aytemiz Alanyaspor, which it hosted in its field. Speaking to reporters at the end of the match, FT Antalyaspor's Technical Director Ersun Yanal said that they were the team that produced the position throughout the match. Yanal, speaking of the game played by Alanyaspor, said with praise:
"Alanyaspor is one of the best teams in the league. We know that they have been doing very good things for 3 years. Despite this, we had a position advantage in the match. We played against a team that knew what they were doing. Our remaining 10 people had an effect on the result. You should not miss the net positions entered in such matches. Our opponent is full squad. "I was hopeful that we will create a young, open-to-front team. I was impressed by the excitement and game of my team until 1-0. The opponent has smart and strong players."
Yanal, who criticized the referee about the card, said, "I think the referee acted unfairly about the card. Hakan should not leave the team alone," he said.