Alanian striker Babacar again missed the empty goal, he himself rebelled against his misfortune.
1 min read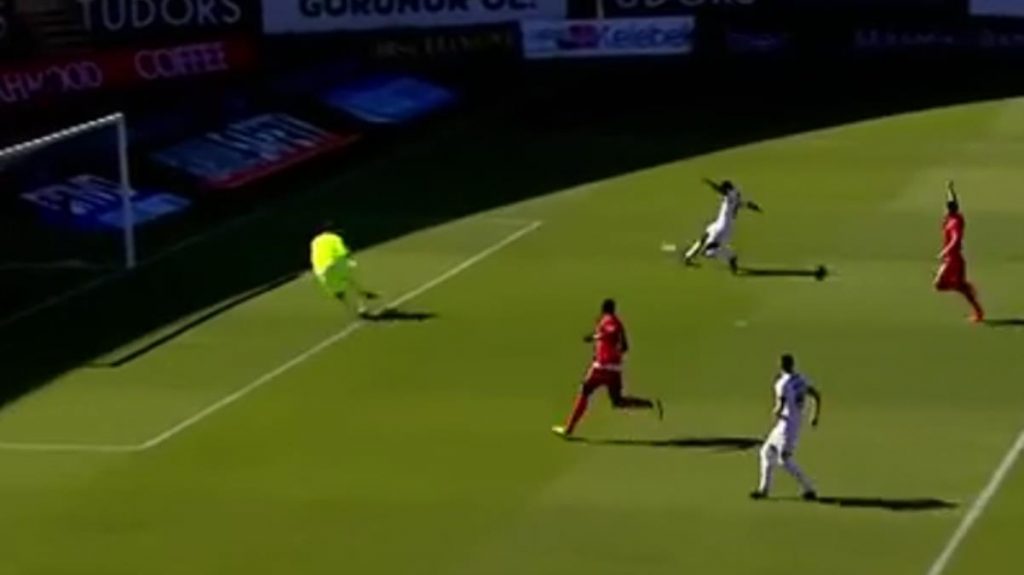 Babacar, who reacted with the goal he missed to the empty goal in the Beşiktaş match, which was lost 3-0, could not use a similar opportunity in the Gaziantep match. The 28-year-old striker, who was in an empty position when his team was 1-0 behind in the first half, could not roll the ball to the point where the goalkeeper vacated the field. The cake that his friend threw was empty, Babacar did the difficult thing and sent the ball outside. After the fleeing position, the 28-year-old striker got angry at him and shouted loudly.
Babacar's misfortune does not end. The 28-year-old Senegalese striker found the same position he missed in the Beşiktaş match against Gaziantep today. But Babacar could not do the hard thing and send the ball to the empty goal. Babacar, when his team was 1-0 behind in the first half, the cake that came into the penalty area became available. Moving towards the rust, the goalkeeper left his position and offered Babacar the opportunity on the gold platter. But this could not be evaluated.
HIS FRIENDS HAPPENED
Babacar was shocked for a while after he missed the goal and started screaming at himself. His teammates supported the Senegalese to keep his morale down. After that, the match got more active, Alanyaspor scored one after the other.