Akhisarspor Adanaspor: 0-1 MATCH RESULT – SUMMARY – Last minute TFF 1. League news
1 min read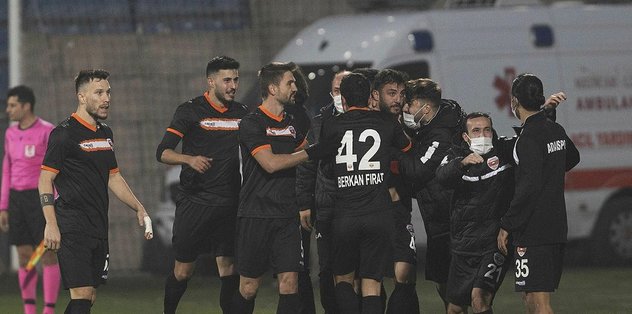 In the TFF 1st League, Akhisarspor lost its 8th consecutive defeat from Adanaspor at home in the postponement match with the infrastructure-based team, and completed the first half in the relegation line: 0-1.
Hakan scored the only goal of the match played at Spor Toto Akhisar Stadium in the 75th minute. Akhisarspor, in which Bjarnason, Rotman, Hadzic, Vrsajevic, Taha and Musa Nizam also left during the interim transfer period from the infrastructure-weighted squad with the transfer ban, played in the Adanaspor match with the players who were trained in the infrastructure except Kadir and Çekdar. In Akhisar, where the coronavirus tests of two football players were also positive, 18-year-old Semih 11, who was made professional before the match due to squad impossibilities, played the first professional league match. Halil defended the castle in place of Lukac, who was the only foreigner remaining on the squad and got permission. With this score, Akhisarspor finished the period in 16th place with 13 points, while Adanaspor made its score 21 and rose to 11th place.
The match, which should be played in the 13th week in the league, was postponed due to the coronavirus cases in Adanaspor.