After Fenerbahçe-Antalyaspor match, the field is confused! Boffin gets a red card
1 min read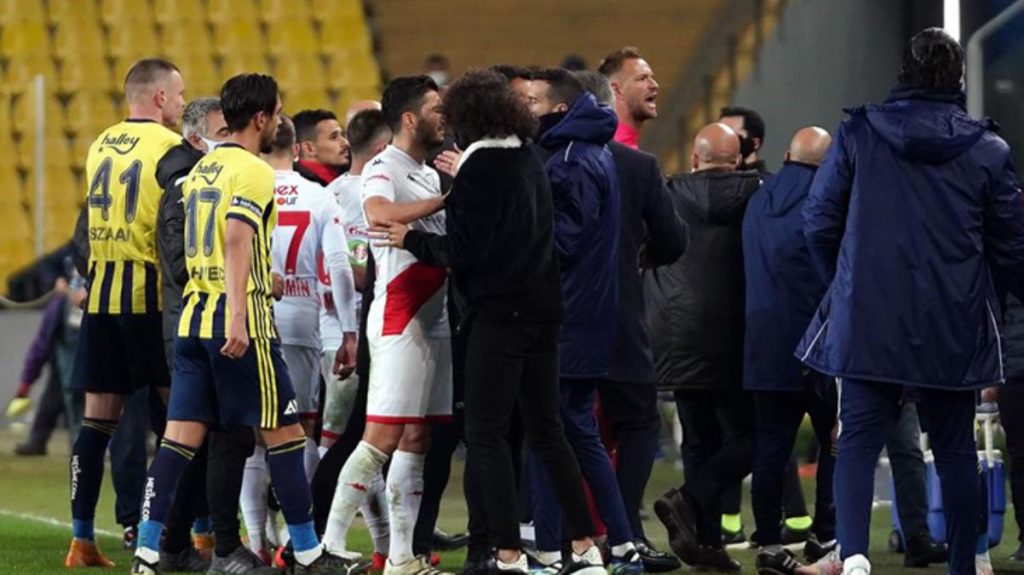 After the match between Antalyaspor and Fenerbahçe in a 1-1 draw in Kadıköy, the field was mixed. Referee Ümit Öztürk punished Antalyaspor goalkeeper with a red card for swearing at the stands. Making a statement at the end of the match, Antalyaspor President Mustafa Yilmaz said that the yellow-dark blue managers were cursing in sync.
In the Super League FenerbahceNerves were tense at the end of the match in which Antalyaspor drew 1-1. In the last minutes of the breathtaking struggle, the field was mixed with the final whistle.
"FENERBAHÇE DIRECTORS"
Stating that Fenerbahçe Managers swore, Antalyaspor President Mustafa Yilmaz"It was a struggle under difficult conditions, I congratulate my players. We left 3 points here, we settle for 1 point by the referee. We welcome everyone and make hospitality, all of our footballers are under cursing. It is not possible to understand the reason for the red at the end. Manager friends swear, heavy, they swore severely. " said.
BOFFIN'E KIRMIZI KART
Boffin, the goalkeeper of Antalyaspor, who went to the dressing room, swore towards the stands behind the bench, after the referee Umit Ozturk He was punished by a red card. Nuri Şahin, another football player from Antalyaspor, reacted to the stands.