Abdurrahim Albayrak confessed: There were days when I hit myself wall to wall with a cold head.
4 min read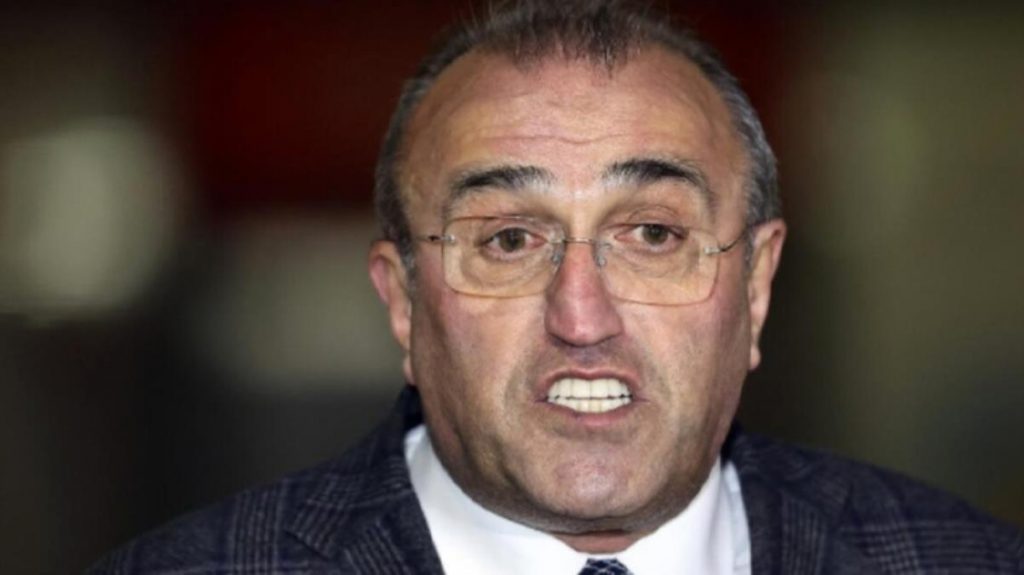 Galatasaray Vice President Abdurrahim Albayrak participated in the "Fatih Savaş and Ramazan Sofrası" program on Diyanet TV and shared his feelings about the month of Ramadan and shared his feelings when he was caught in the coronavirus. Albayrak explained his feelings with the words "My son, my grandson, my family have become corona. You are in the room as a father, you cannot breathe. I am desperate, head cold, trying to tear myself to the wall by hitting the walls, God gave patience in those days."
Vice President of G.Saray Abdurrahim Albayrakdescribed the psychological breakdown he experienced in the early days of the coronavirus. Albayrak also shared many details about his private life.
Here are the words of Albayrak:
"I LOOK AT WOMEN TODAY …"
"We were both children, we were collecting tea at that time, and we were going to sell the tea 2 hours before iftar. My mother was such a hardworking woman that one Ramadan day, my mother's basket was too full towards iftar, it was 70-80 kilos so let's sell the tea a lot. He said I will come to sell the teas, Ramadan.My mother went, I sold the tea, I looked, my mother is coming, a baby in her hand. I brought a sister, she said. I look at the current women, they go to check-ups every day, I don't know how many months before there is work, the women of that day both collect tea and go to give birth, take the baby and come home, we go home in the evening. We need to know how to be thankful. May Allah make us among the thankful.
"BUY BUILDING, BUY APARTMENT MOM"
My mother said that the passing person calls me constantly and says, 'My son Abdurrahim, the truck entered our house, he gave us away. Abdurrahim is not as you know, he couldn't take the bend, he said. Mom, let me buy you a building, buy an apartment, as long as I said don't be sad. I went to my mom on the weekend, newsscared when you go Old-time women are different. He would do it like this during Ramadan, my mother only turns on the heating of the room where she is sitting, she does not burn the other parts. I pay for all his electricity and everything, he lights one small lamp, one honeycomb, reads the Quran until the morning, and prays.
"I THANK YOU TO OUR PRESIDENT"
Something started to happen to my lady, she said 'let's go to the hospital'. We went to the hospital, they took us, it covered our lungs. They put us in a room, they made us drink Parol for two days, morning noon and evening. Now everybody, thank God, the nurse, the doctor presses a button and tells you what medicine you will take from day 1 to day 7. While this is going on like this, I thank our President, Minister of Health, they sought, they were very interested.
"YOU ARE LIVING THERE YOUR SON"
You see, there are rows of coffins coming out of the hospital, it did not last long, a few days later my son became wise Kovid, he is lying elsewhere, he is looking for my bride, I have a sweet granddaughter, my newly married son, Kovid, he is from one side. 5-6 days have passed, my eldest daughter Ilknur has been covid, she cannot take her husband, she gets into the car from our stadium alone, she comes to the hospital where I am. As a father, you are in a closed room, you cannot breathe, you cannot breathe fresh air. Your son is there, you are sleeping with your wife, when I heard that my daughter was coming, I spoke on the phone crying. He said 'I'm very bad'. Your child is on the run, your son is on the run, no one can approach.
"I HAD A LOT OF PRAYER"
At that moment, as a father, in a desperate state, I had a cold head, trying to tear myself apart by hitting myself against the wall, I was confused about what to do. Allah Almighty gave me patience in those days. In those days, I turn everything I put in my mind to life. I have around 10 thousand employees, all department managers brought me the hikes for each department, up to 12-13-14 percent. I called and said, 'Thousands of people have worked for me so far, my almighty God has spared this life for me, this year I will work for my employees, the increases will be 23 percent.' How happy my staff was, how happy they were! I received a lot of prayers, God bless everyone, I received incredible prayers.