Abdullah Avcı spoke after Trabzonspor BB Erzurumspor match: We will go forward step by step
1 min read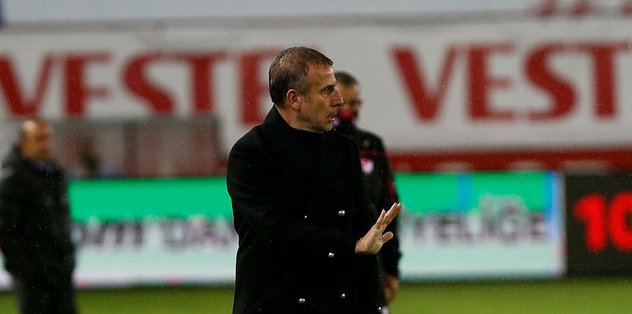 Trabzonspor Coach Abdullah Avcı evaluated the BB Erzurumspor match, which they won 1-0. The experienced coach, who won the first match with the Bordeaux-blue team, said that they aimed for the summit and that they would reach this goal step by step.
Highlights from Avcı's comments are as follows:
"The first half was a different match, the second half was a different match. We were using the options we wanted until the goal. We found the goal and we missed the position behind it. We had a problem with the balls standing against an effective team in standing balls.
"SOMETIMES YOU WILL WIN THAT"
Sometimes you will win like this. Sometimes the ball will be at your opponent, sometimes you will. Weather conditions were also not suitable. A mentally fragile team did not score today and won the match. This is an important situation. We have shortcomings, but there is no possibility of them settling down.
"STEP BY STEP WE WILL GO FORWARD"
Trabzonspor always wants to be above and at the top, and it has been like this. We will continue to take these steps. It is important to win at the beginning. Energy in the dressing room is good. I think we will go forward step by step each time. "