A striking example of Mostafa Mohamed with his hard shots, Gerrard and Batistuta
2 min read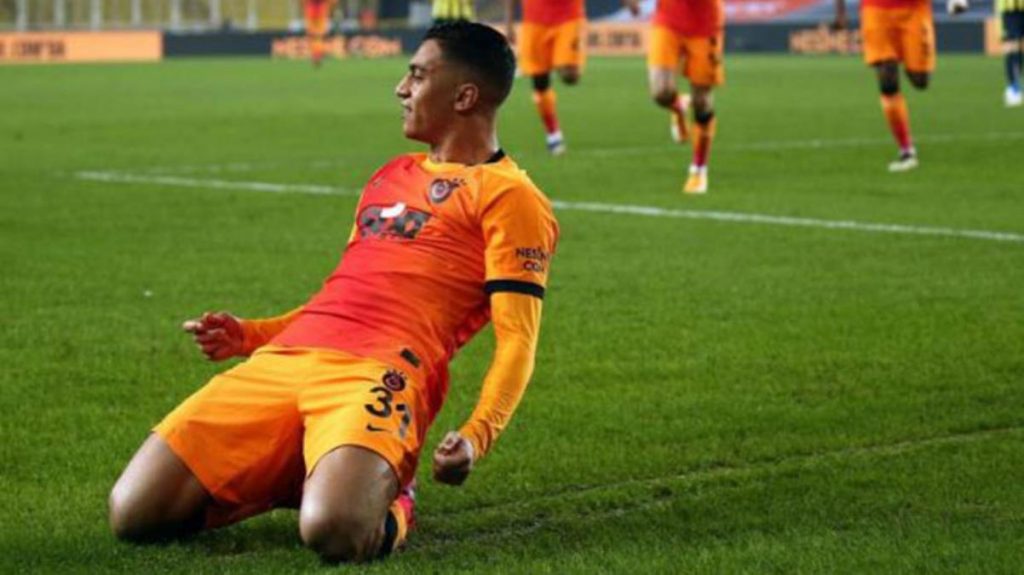 The second hard hit of Mostafa Mohamed on BB Erzurumspor, who has been applauded with his performance since the day he came to Galatasaray, was also remarkable. Meeting with the ball in the long middle of Luyindama, the Egyptian star found the goal from a distance of 3.8 meters from the castle. He was able to reach a speed of 86 km with the short shot distance he shot. However, in the examination, it was commented that "if the same shot was taken from a distance of 20 meters, it could have reached a speed of 137 km".
EXAMPLES GERRARD AND BATISTUTA
Mohammed, who impresses all biased neutrals with his goals, said in an interview he gave in his country that he took Gerrard and Batistuta as an example for their hard shots. The star footballer stated that Gerrard adopted the words "Think of not passing the goalkeeper with your shot, but destroying him", and Batistuta "When shooting, I think not to find the goal, but to destroy the goal".
IT COMPLIES WITH EVERY SYSTEM
The impact of his hard and clear hits on this is huge. As a matter of fact, Erzurum goalkeeper Göktuğ was desperate when the ball came to Mustafa's feet. The Egyptian football player, who led Galatasaray to a 2-0 victory, also stole the ball 3 times and won the double fight 4 times. Moving forward to become the best transfer Galatasaray has made in recent years, Muhammed drew attention as a player who has the potential to keep up with almost any system with his performance and goals.
FENERBAHÇELİ LEFT BACK
The Egyptian striker was distinguished by his ability to probe the castle as soon as he met the ball, putting his teammates into position. Finding Başakşehir, F.Bahçe, Kasımpaşa and Erzurum networks in the league, Muhammed scored a score in the Alanya match in the cup. With this performance, the star player left behind players such as Cisse (4), Samatta (5), Valencia (5) who have been wearing F. Garden uniforms since the beginning of the season. Of course, Falcao, his teammate who scored 5 goals.