A National Football Team has risen to 32nd place in the FIFA world rankings!
1 min read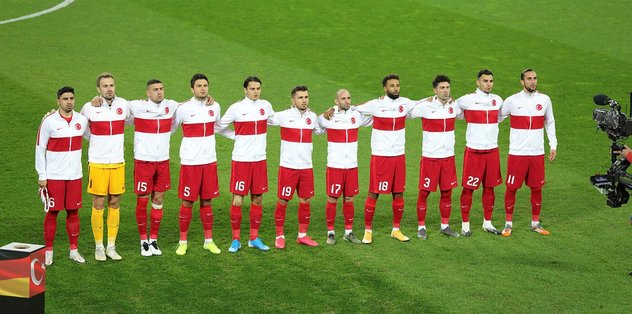 World rankings for November have been announced on FIFA's website. Defeating Russia 3-2 in the UEFA Nations B League Group 3 and losing 2-0 to Hungary, the crescent-star team climbed one step with 1487 points.
There was no change in the top 3 of the classification. Belgium, which took the lead, was followed by France and Brazil.
Mexico and Italy made it into the top 10 after a long hiatus. Mexico ranked 9th and Italy ranked 10th.
Equatorial Guinea, which climbed 10 places to 134th place, recorded the biggest breakthrough.
The next FIFA world rankings will be announced on December 10th.
The top 10 countries in the ranking are as follows:
| | | | |
| --- | --- | --- | --- |
| Desk | Team | Point | Change |
| 1 | Belgium | 1780 | – |
| 2 | France | 1755 | – |
| 3 | Brazil | 1743 | – |
| 4 | England | 1670 | – |
| 5 | Portugal | 1662 | – |
| 6 | Spain | 1645 | – |
| 7 | Argentina | 1642 | +1 |
| 8 | Uruguay | 1639 | -1 |
| 9 | Mexican | 1632 | +2 |
| 10 | Italy | 1625 | +2 |