A humorous message from Nuri Şahin to 16-year-old Youssoufa Moukoko, who broke his record!
2 min read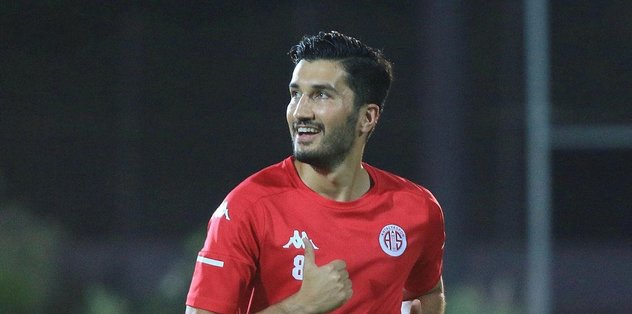 The 16-year-old young star of Borussia Dotmund, Youssoufa Moukoko, entered the game in the 85th minute of the league match, where they beat Hertha Berlin 5-2, and captured Nuri Sahin's record for being the youngest player to play in the Bundesliga. Only one day after turning 16, Youssoufa Moukoko managed to capture the all-time record by playing in the Bundesliga, and managed to become one of the most talked about football players in the German football public. A video shared on the social media page of the Borussia Dortmund Club reveals the sweet rivalry between Nuri Şahin, who has held the record for the youngest player to play in the Bundesliga for 15 years, and Youssoufa Moukoko, who has taken this record.
"DON'T HURRY TO SHOT A GOAL!"
In the video in question, a Borussia Dortmund official told Nuri Şahin, who was looking for video, "Nuri, there is a development. Youssoufa Moukoko broke your record and became the youngest player in the Bundesliga"; Nuri Şahin said, "Well, this record was in me for 15 years. It was obvious that such a thing would happen. I congratulate Youssoufa Moukoko, I wish you success. Let it continue like this. I have the title of the youngest player to score in the Bundesliga with the Borussia Dortmund form. Here. I have a request, Youssoufa Moukoko not to rush to score, "he said.
Nuri Şahin captured the record for the youngest player to play in the Bundesliga in 2005 (age 16, 11 months, 1 day).