8 months pregnant Taekwondo winner, gold medalist
1 min read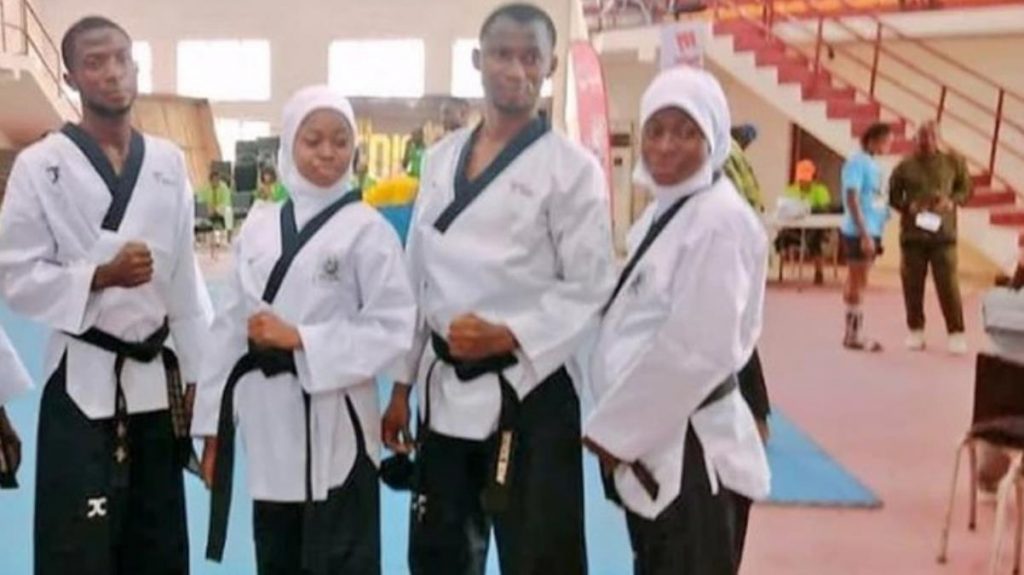 Aminat Idrees, an 8-month pregnant taekwondo athlete in Nigeria, won a gold medal at the national competition in the country. Idrees' success has been described as "inspiring". "I decided to try it after a few workouts, the pregnancy didn't change anything. I acted according to my conversations with my doctor," Indress said.
It was the first time that such an event occurred on the mat. Nigeria8 months pregnant taekwondo athlete Aminat Idrees won the gold medal in the national competition in the country. While talking about Idrees' contest as a pregnant, the debate started about how the young woman managed to do this and risked herself.
THE FOUNDATION OF THE POOMSAE IS DIFFERENT
In Poomsae, which is the basis of Taekwondo, fighters do not encounter a real opponent. However, they regularly perform taekwondo movements surrounded by a certain order.
"MY DOCTOR ALLOWED"
The gold medalist responded to the criticism as follows: It is a great honor for me. I decided to try it after a few workouts and it felt really good. Before I got pregnant, I was enjoying workouts and pregnancy didn't change much. Taekwondo consists of two main bases; Poomsae, a form of combat and training. My doctor and the organizing committee said that I could participate in non-contact struggles before the competition.