5 players in Denizlispor complained to the club FIFA because their receivables were not paid
3 min read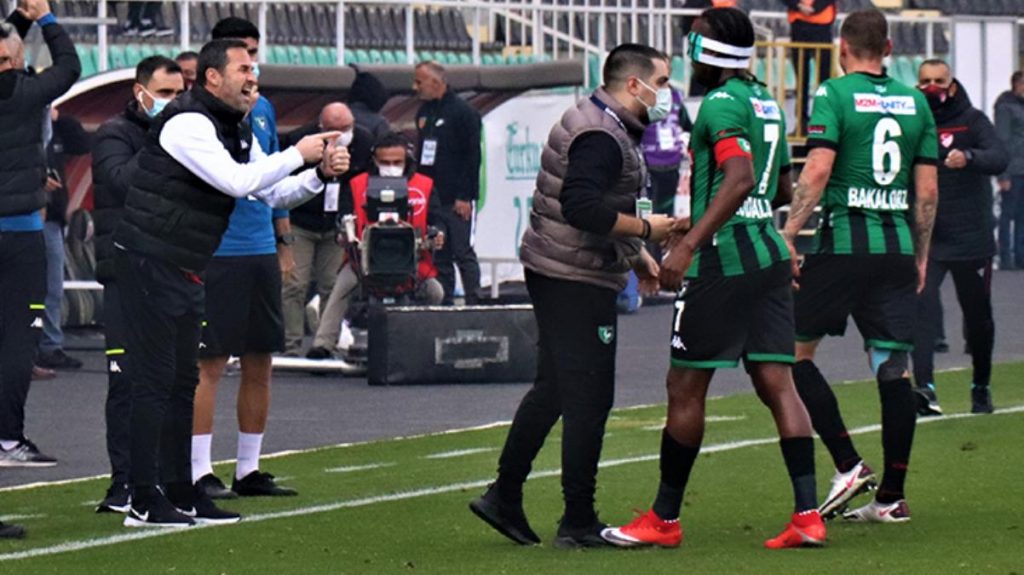 At home in the Super League Hes Kablo Yukatel Denizlispor, who could not get out of the falling line after being defeated by Kayserispor 1-0, caused tension in the community. While it was learned that the green-black team, where the financial crisis emerged, showed that 5 football players would receive a warning to the club before the match, President Ali Çetin also sent important messages.
Mathieu Dossevi, Fabiano Leismann, Tiago Lopes, Neven Subotic and Costel Pantilimon also complained to the club FIFA after the midfielder Aissati left the team earlier, citing their claims.
CONGRESS SIGNAL FROM THE CHAIRMAN
President Çetin gave a congress signal due to what happened. Making a statement on his social media account, Çetin said, "We never hesitated to spend all our strength for the sake of Denizlispor, we will not hesitate during our tenure. We worked day and night to find unrequited sources of income for our club by selling lighters, hanging flags and mobilizing all our other means. I want it to be known that I and my board members will give all the necessary support to Denizlispor's organizations that will be beneficial to us, and to bring our club to better positions. We will continue to fulfill our duty properly until a management that can carry this flag forward and ensure its continuity. Denizlispor "used expressions.
RECEP NİYAZ REVOLTED
Denizlispor football player Recep Niyaz made a statement to the publisher after the match. Drawing attention to the off-field events in the club, Recep Niyaz said, "We have some problems. We have a visible problem. While football players work so hard, the problems outside the field need to be solved. I started playing football here, I grew up here. I am one of those who know very well what is going on here." If some problems are not solved, it will be too late for everything. 10 years later, if the Super League is reached, people should know the value of it. I am really angry. Some things are very difficult. We are also wrong. Football players are right as they win, but now people see the facts. "There are those who left us, if it goes on like this, it will increase even more. What happens, let our elders take care of us. If we fall from the Super League, we can be dragged into unbreakable disasters."
KOŞUKAVAK REQUESTS A TRANSFER
Evaluating the match after the Kayserispor match in Denizlispor, which is 6 points behind the liberation line in the league, Coach Yalçın Koşukavak said that the depth of the squad is quite insufficient and they need transfer. Expressing that they are sorry for the loss of the match, Koşukavak said, "First of all, there are things to be done and that are not open to discussion. Denizlispor needs a transfer. If we cannot achieve this, we will encounter such situations. When you lose your away point in the home field, it does not mean anything other than distraction. "We get points on the road, we lose at home. If we do not activate the urgent plans, such things will happen," he said.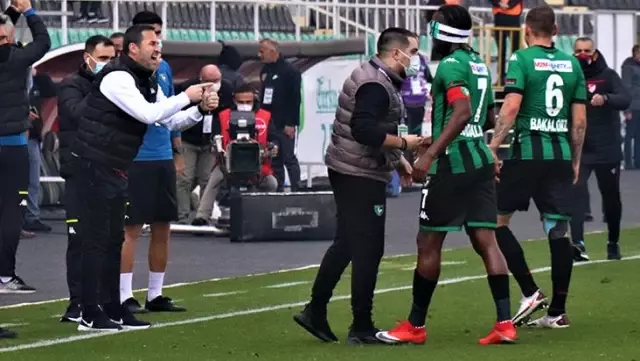 Source: Demirören News Agency / Deniz TOKAT