4 goals from Erling Haaland! | Hertha Berlin Borussia Dortmund: 2-5 MATCH RESULT – ABSTRACT
1 min read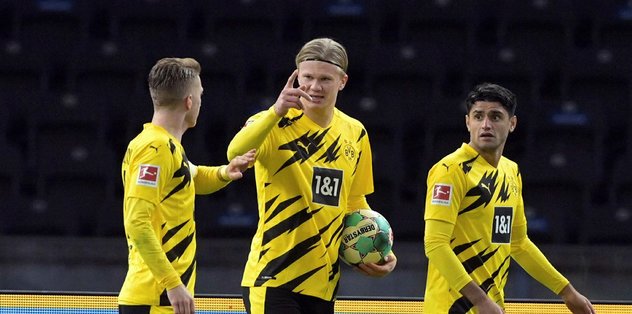 In the 8th week of the German Bundesliga, Hertha Berlin and Borussia Dortmund shared their trump card. The guest yellow-blacks won the tough battle 5-2 with the flawless performance of their star Erling Haaland.
HISTORICAL PERFORMANCE WITH 4 GOALS FROM HAALAND!
The Norwegian striker made a show in the second half of the match, where they closed the first half 1-0 behind. Haaland, who took the stage at 47, 49, 62 and 79, became the hero of the night with 4 goals.
Raphael Guerreiro recorded the other issue of Dortmund in 70. The goals of the host Hertha came from Matheus Cunha at 33 and 79 (pen.).
In third place, Dortmund increased its score to 18 with this result and reduced the point difference between the leader Bayern to 1.
Hertha Berlin in 13th place had 7 points.