4 factors have come to the fore in Taylan Antalyalı's failure to enter the top 11 in recent weeks.
2 min read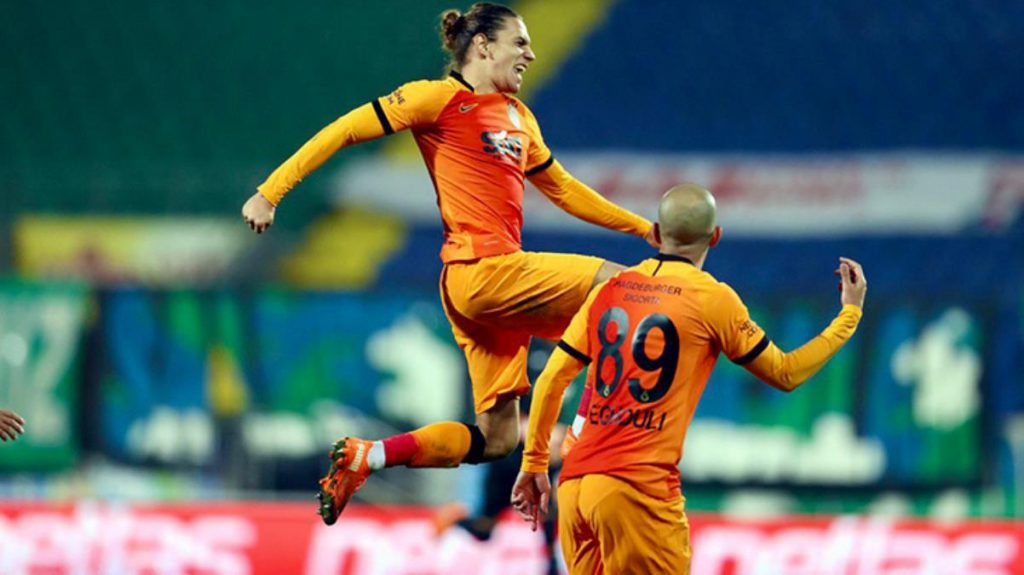 Taylan Antalyalı, Galatasaray's successful midfielder, took only 28 minutes in the last 4 matches in the Super League. Failing to find a chance in the Kasımpaşa and Ankaragücü matches, Taylan was on the field for 11 minutes in Alanya and 17 minutes in Erzurum match. There are 4 different reasons for the 26-year-old player to take little time lately.
It has been revealed why Taylan Antalyalı, the most flashing name of the season in Galatasaray, has remained in reserve in recent weeks.
Taylan, who always played in the top 11 this season and complained of inguinal pain in the first half of the league, also found the onset of pubis. It was determined that all the complaints of the star football player coincided with the period when he played frequently, and that there were no such problems in the last weeks.
Fenerbahce derby after the first 11 who do not face a 26-year-old players in the league, the match Alanyaspor made with Turkey Cup last time out in the field and 11 had been set aside because of poor performance.
The facts about Taylan's withdrawal to the club, which the public has been waiting for a long time to join the National Team, are as follows:
PUBLIC DIAGNOSIS CONTEXT
He complained of inguinal pain caused by heavy match traffic and the onset of pubis. However, Taylan's complaints were tiredness due to the intensity in the first half of the league.
PASS ERRORS ARE ATTENTION
Taylan, who was in the top 11 for the last time in the Fenerbahçe derby in the league, played in the 11th match in Alanya, where they were eliminated in the cup. It was stated that rust mistakes and risky play were also an important factor in Taylan's withdrawal to the hut.
GEDSON FACTOR
Although it seems that the Portuguese football player was hired in the intermediate transfer and his rapid entry into the squad hit Belhanda the most, Taylan was also significantly affected by this situation.
ETEBO FEATURED
The Nigerian football player got ahead of Taylan with his defensive features in the midfield. It was noteworthy that Fatih Terim preferred Etebo at number 6 recently.
(Nationality)