Support to Medipol Başakşehir from THY pilot! Always be clear
1 min read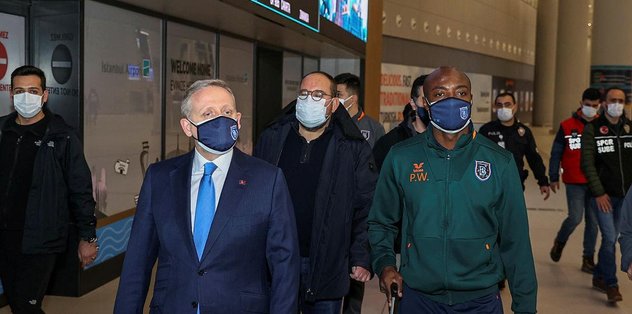 Başakşehir Football Club, which was a guest of France's Paris Saint Germain team on the road in the Champions League H group, took a determined stance after the racism incidents Webo was exposed to on the night of December 8 and postponed the fight to the next day. After the match ended last night, the flight crew made a surprise gesture to the Başakşehir group, who boarded the Turkish Airlines flight TK 3234 to return home today.
"WE ARE ALWAYS WITH YOU"
Captain Pilot Erkan Eyyupoğlu emphasized that they will face difficulties together in his announcement and said:
"The esteemed representative of our country, the esteemed football players, technical team and managers of the Istanbul Başakşehir Football Club. Your captain speaks! Maybe you lost this match, but you won many hearts with the stance you showed. We are proud to take it, to cope with difficulties together. We are together on this journey. And we are always with you. May your path always be clear. "
After the end of the announcement, the captain pilot applauded the entire group, especially Pierre Webo.
"WE ARE ALWAYS TOGETHER ON THIS JOURNEY TO PEACE"
Turkish Airlines Press Counselor Yahya Üstün said in his statement on the social networking site 'twitter' on the subject, "We bring together cultures and people in a single color all over the world. In blue … "We are all together in this journey to friendship, brotherhood and peace."