Saliva scandal in Bundesliga! Big punishment for Marcus Thuram
1 min read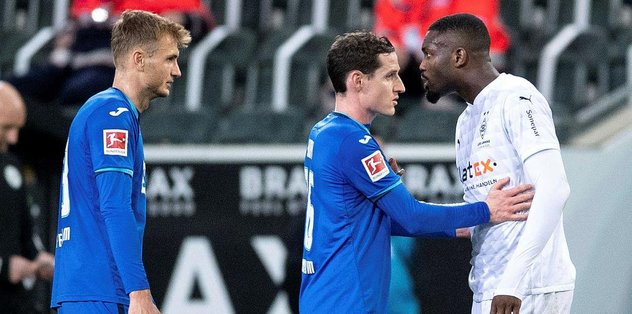 In the 13th week of the German Bundesliga, there was a saliva scandal in the match between Borussia Mönchengladbach and Hoffenheim. In the 79th minute of the match, striker Marcus Thuram, wearing the Borussia Mönchengladbach jersey, spat in the face of opponent Stefan Posch with whom he entered the fight. After the incident, which was also reflected in the cameras of the broadcaster, referee Frank Willenborg, who watched the position in VAR, dismissed Thuram with a red card.
He apologized, but …
Speaking to the broadcaster after the match, Marco Rose, the coach of Mönchengladbach, said that Stefan Posch, whose footballer had spat in his face, and that he apologized to everyone, but the French football player is expected to receive a heavy penalty.
On the other hand, in the match, the home team could not avoid losing their opponent 2-1 in the match, where they closed the first half ahead 1-0.