Referee statement from Sivasspor Coach Rıza Çalımbay!
4 min read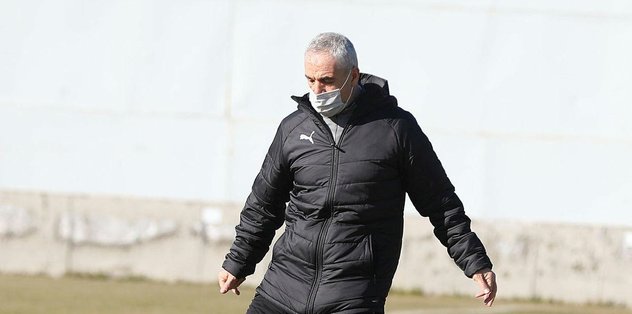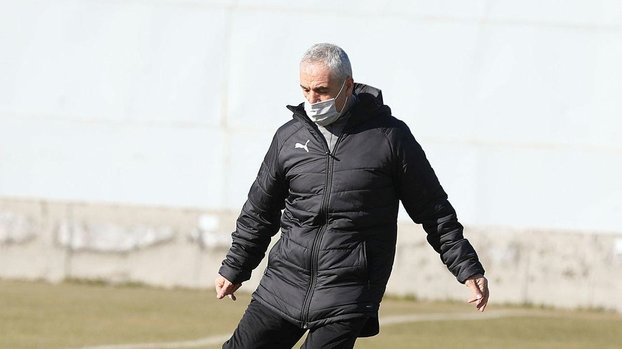 Demir Group Sivasspor Technical Director Rıza Çalımbay said, "Referees need to be more careful. Our referee friends should be a bit constructive. Let them not react immediately to the reaction of the athletes. Hakan Arslan shows the Arda Brothers card, and the second card is shown with a great anger. Why do you show it? He was hurt, "he said.
Rıza Çalımbay made statements about what happened in Beşiktaş match and the referees. Stating that they started the Beşiktaş match well and played very well, Çalımbay said, "We found important positions with Max Gradel and Mustapha Yatabare. Beşiktaş said that the ball was on the crown in the goal scored by Beşiktaş and they objected. They examined it for 4 minutes and decided to go. The referee did not see it. The referee was also in a bad place. They could not see it was an obvious ball. They are still discussing this in the public which I do not understand. Even friends from football are discussing this. We have our fault. Our defender friends should not have hit us. Hakan Arslan should not have done this incident. If we were 11 people, it was not possible for the match to end 3-0. We were well prepared for that match. 11 people could compensate the second half, "he said.
'I DO NOT WORK WITH MY MOSQUES, I LOVE EVERYONE'
Stating that he filed objections due to the referee mistakes during the matches, Çalımbay said, "After the Göztepe game, I stated that I will not talk about the referees again. We have no business with the community. We just say the referee mistakes. Then I was referred to the disciplinary board twice just because I told the right and the mistakes. After that, I I said that I will not speak again and I did not speak. I did not give a speech about the referee in Konyaspor, Giresunspor and Gençlerbirliği matches. Our president speaks very well. He gives the necessary answers. So I don't need to go out and talk anymore. I love everybody. Since last season, we have been victims of a lot of referee mistakes. We told them. The referees will pay attention, but they do not. Do not blame me and our friends. If the referee does not make mistakes, neither one of us will be thrown, nor something will happen to someone. He spoke in the form.
'OUR TEAM IS TIRED'
Stating that the players are very tired, Çalımbay said, "We will play 3 matches a week. We had many injuries. There was almost no one who did not get sick. We went through a troubled process. We have deficiencies, injuries, but I trust my team. We have to finish our matches very well in our own field. Everyone is aware of this. "We have been holding short meetings with our friends for 2 days. We are also telling them there. We think that if we do not have an injury, we will come out of these matches with a whim.
'Let our referee friends be a little constructive'
Noting that the referees should not determine the outcome of the matches, Çalımbay said, "Neither us nor another team. The referees should be more careful. Our referee friends should be a little constructive. They should not react immediately to the reaction of the athletes. Hakan Arslan shows the Arda Brothers card, the second card is big. He showed with a whimper. Why are you showing it? Already the man is hurt. When the player falls, he must hold his hand and lift his hand. He has to caress his neck.
'REFEREE ERRORS HAPPEN TO EVERYONE'
Emphasizing that the referee mistakes were not only for themselves but for everyone, Çalımbay said, "When we voiced the referee mistakes we had in the Galatasaray match, Galatasaray people reacted, but let me give them an example. They all rebelled in the Karagümrük match. Galatasaray was hurt there. Why is the riot against the referee? We are rebelling. This is the incident. We are also doing this, it is also done to them. We never say that Galatasaray, Göztepe did this to us. We tell the referee friends' mistakes. Until now, VAR has drawn a line on every offside offside, no line is drawn on the obvious offside we take. "Everyone hurts because of referee mistakes. Nobody has a problem with anyone. Everyone has problems with referee mistakes."