Omar's explanation from Fatih Terim! That he will do whatever we can …
2 min read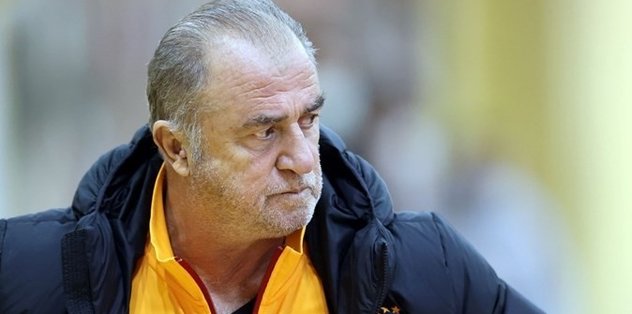 Galatasaray Coach Fatih Terim, who visited Galatasaray's Norwegian footballer Omar Elabdellaoui, who was injured and hospitalized due to the fireworks explosion while celebrating New Year's Eve at his home, made statements to the press. Terim said, "I was here yesterday evening with the children and Abdurrahim Bey. Get a great past. God has spared his life. He is a player that we care very much. He is very precious to us. He is now in contact with him. We both got a little more emotional. Galatasaray Club and we will do whatever we can do for him. Nobody has any doubts about it. I told him to fight, that he can beat it. It's not an easy thing. "I hope this process will work in his favor. He did not overcome an easy incident," he said.
"IT NEEDS GOOD WISHES, NEEDS PRAYERS"
"We, my players, our managers, all Galatasaray and all football fans need their good wishes, they need their prayers," said Terim, "Obviously it is a great misfortune for his family and himself. But we will endure these events in life. We do not look at the event from any other side. There is no need to look at an event made to make us happy in any other way, as well as spending the year 2020 and 2021 in the hospital. Everyone's feelings are the same. This loving approach will find our heartfelt wish. . He does not want to, but he does not say, 'Look at the misfortune, our player is less' in such an event. Its weight is more important than any success, any ranking. It is enough for us to regain his health. We feel its lack. Or not for anything else. None of us are good since yesterday, "he said.
"EVERYTHING THAT HAPPENS IS BETTER"
The question about the injuries experienced by the players recently, Terim said, "My mood has to be good. But I have the following understanding: Everything that happens is definitely worse. For him, whatever the conditions are, we should be thankful to God, we should not rebel. Because yesterday was there worse than this? There was. We have to be content with this. Or Emre's leg was broken twice from the same place. The third Muslera. We can count this. These are the things that are in life. These are the things that are more serious, the worse, the events that will upset us. Could it be; Thank God it was not. We will fight with what happened. I have behaved like that throughout my life. I thought the same thing about my own players or other players in the troubles of my own and my family. I have to be thankful. To beat the present, we have to work as soon as possible. and damn, morale takes people to bad places. That's why I always look at it from this point of view, "he replied.