Milan draws Inter wins! – Last minute Italian Serie A news
2 min read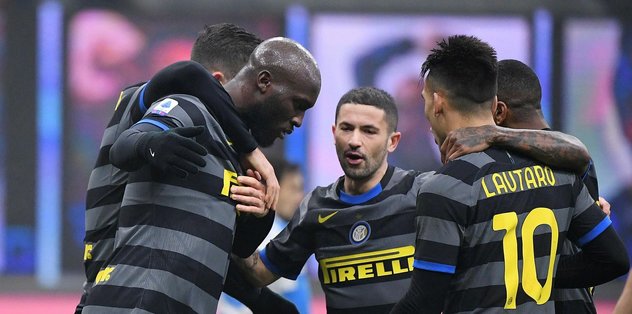 In the 12th week of the Italian First Football League (Serie A), Milan drew 2-2 on the road with Genoa.
The first half of the match, played at the Luigi Ferraris Stadium in Genoa, was completed without a goall.
The party that made a fast start to the second half was the host team. Genoa took a 1-0 lead with Mattia Destro in the 47th minute.
Milan responded to this goal with the goal of Davide Calabria in the 52nd minute: 1-1.
In the 60th minute, Genoa took the lead with Destro once again in the match: 2-1.
Milan rebalanced the score with Pierre Kalulu in the 83rd minute: 2-2.
When there were no more goals in the remaining minutes of the match, the match ended in a 2-2 draw and both teams left the field with 1 point.
Hakan Çalhanoğlu, the national football player in the Milan squad, stayed on the field for 90 minutes in the fight he started in the first 11.
Genoa, who is in the 18th place in the league, raised his score to 7, while Milan continued to lead with 28 points. Leader Milan has allowed its followers to melt the point gap with draws in the last two weeks.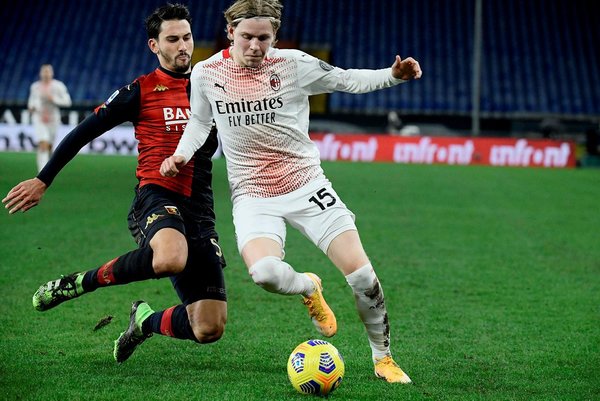 INTER MADE THE VICTORY SERIES 5 MATCHES
Being the closest follower of leader Milan, Inter hosted Napoli in the 12th week.
The first half of the match played at the Giuseppe Meazza Stadium in Milan was scoreless.
Inter won a penalty in the 70th minute. Napoli captain Lorenzo Insigne received a direct red card in the 71st minute due to his harsh protests against the referee Davide Massa, and 10 people remained on the field.
Romelu Lukaku, the Belgian striker who turned the penalty shot into a goal on behalf of Inter, put the home team 1-0 ahead.
This goal also determined the score of the match. Inter, beating Napoli 1-0, both increased their score to 27 and increased the league's winning streak to 5 matches. The blue-blacks closed the week when the leader Milan lost points with 3 points and reduced the point difference between the leader and the leader to 1.
Napoli is 4th with 23 points.
The results of other matches played today in Serie A are as follows:
Juventus-Atalanta: 1-1, Fiorentina-Sassuolo: 1-1, Hellas Verona-Sampdoria: 1-2, Parma-Cagliari: 0-0 and Spezia-Bologna: 2-2.
The 12th week of the league will be completed with tomorrow's Rome-Torino match.