Last minute: How is Omar Elabdellaoui's health? Here is the last statement from the hospital
2 min read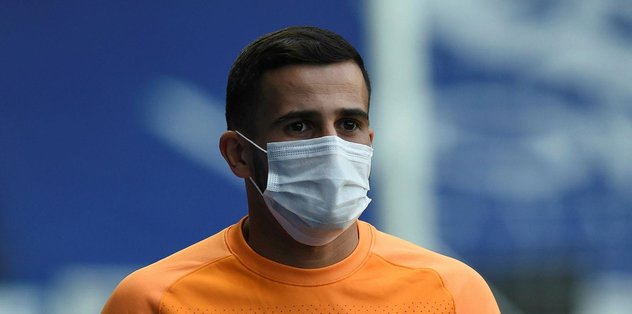 A new statement was made regarding the health condition of Galatasaray resident Omar Elabdellaoui, who was hospitalized after a fireworks accident in his home on New Year's Eve.
Galatasaray Club Doctor Yener İnce, Professor who performed Omar's surgery. Vedat Kaya and the Vice President of the yellow-red club Abdurrahim Albayrak held a joint press conference and conveyed the latest developments.
Here are the explanations:
YENER İNCE: THERE ARE UGLY CLAIMS IN THE MIDDLE
"New Year's Eve Omar spent an unpleasant accident. You're my brother and our history in our community. Thank you to all support that. I'm going to make statements to avoid the speculation. We believe that Turkey's best was the head of Beşkardeşler team. There are an eye clinic makes extremely good deeds. They welcomed Omar here. Vedat Hodja is next to Omar day and night. A planned action has been taken. I'm here to answer questions from the right and the left. Our priority is Omar's health, when he will play is not the right question. Bad allegations out there. There are, these are ugly things, there was a good team here waiting for Omar that night.
Second degree burn on face. Plastic surgery friends said it would not be a problem, it would be improved. We started his treatment, too. But we are a little more comfortable with the eye in the foreground and the burn on his face. "
PROF. DR. VEDAT KAYA: LEFT EYE IS BETTER THAN RIGHT
"We left the surgery. We started and continued the medical treatment. The surgical intervention ended at 5 on New Year's Eve. We started the necessary medical treatment according to the condition of the patient's eye and we follow it frequently. We made an intervention as we planned first. After that, we saw the situation on Sunday morning and medical There is one more step we are considering for visual rehabilitation. These may change according to the course. Improvements are positive so far. There is an increase in vision rate in the left eye, there is recovery in the right eye. Vision is affected by every trauma. To keep this to a minimum, to correct. The right eye is a little worse, the left eye is better. "
ABDURRAHİM ALBAYRAK: OUR MINISTER IS ALSO FOLLOWING THE SITUATION
"Thank you to Vedat Hodja. We entered the New Year's Eve with doctor friends at the hospital, at the beginning of Omar. A little while ago, Minister of Health Fahrettin Bey called him. I had him meet with Vedat Hoca. The Minister received extensive information. Our minister is also following the event closely." Omar is now in service. Statements have already been made about his health. Thank you to the Minister of Health. "