İsmail Kartal, who received a red card in the Konyaspor Galatasaray match, told those moments! For all my life….
2 min read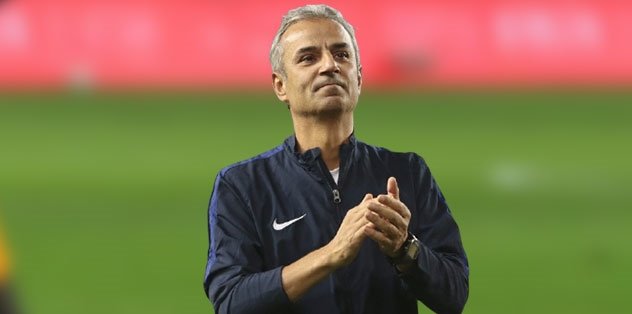 Konyaspor coach İsmail Kartal made a statement after the 4-3 victory against Galatasaray. Expressing that he received a red card for the first time in his career as a trainer, Kartal stated that he never swore during his life.
"I HAVE NEVER BULLY IN MY LIFE"
Evaluating the red card he saw during the match, Kartal said, "I saw a red card for the first time in my coaching life. I said to the referee," Why do you always use the discretionary rights for the opponent team, why do you always put pressure on our players? "Sehic is immediately pressured when he scores. In the first half, there was no foul, he gave a foul. We were eating less than a goal. They couldn't throw an empty goal. I never swore in my life, I did not swear myself. No harassment, no insult. I should have said this, but it hurts. The referees should be a little more sensitive. Let's protect the referees, but this is not true about the preference rights. We represent so many people here. We play with 12-13 players. It is not a concern, but something like this happened. They have the discretion. We won after all. We fought very well with discipline. We analyzed the opponent very well. We got a well deserved win. I present this win to Konyaspor fans who are not among us.
"WE WILL BE STRONGER"
Speaking highly of his footballers, İsmail Kartal said, "My players fight very disciplined. We are one of the best 5-6 teams in terms of physical values, but we are not where we want them. Disease injuries unfortunately … These put us in a difficult situation. "We wanted to continue as a strong Konyaspor with the return of our injured players."
"WE MUST BE IN BETTER PLACE"
Expressing that Konyaspor should be in better places, İsmail Kartal said, "We lost Gaziantep, Başakşehir matches … We missed 0-0 penalties and scored our own goal. We played superior and lost. We beat Gaziantep with at least 2-0, 3-0. We were defeated by a carom. We had to beat Ankaragücü, we were defeated. We were superior as a game in the matches we lost. We lost 2-1 in the match of Hatayspor, but it was a draw. It was a head-on game. he spoke.