Erhan Çelenk enthused in Altay – Last minute TFF 1st League news
1 min read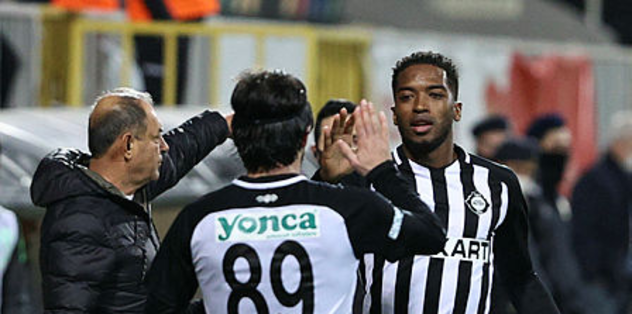 In Altay, which competes for the summit by making 4 out of 4 in TFF 1st League, the football displayed by the left wing Erhan Çelenk in recent weeks makes the technical delegation and the fans happy.
Finally, Erhan became the hero of the Bereket Sigorta Ümraniyespor match, which resulted in a 3-1 home win. The experienced football player, who made the black-and-whites scored in the 11th minute and opened the curtain, became the architect of the penalty in the second goal from the penalty in the 24th minute.
Erhan contributed to the score in all three goals by assisting Kappel in the 78th minute.
The 31-year-old football player, who had previously aired the nets in Eskişehirspor and Ankaraspor matches, reached 3 goals with a black and white jersey. Erhan Çelenk assisted Yılmaz in the second goal in the 2-1 away game for Menemenspor. Erhan, who had the joy of joining the Büyükşehir Belediye Erzurumspor in 2017-18 and Gaziantep FK in 2018-19, wants to show the same success in Altay.