Big scandal in front of Maradona's funeral! – Last minute Football news
2 min read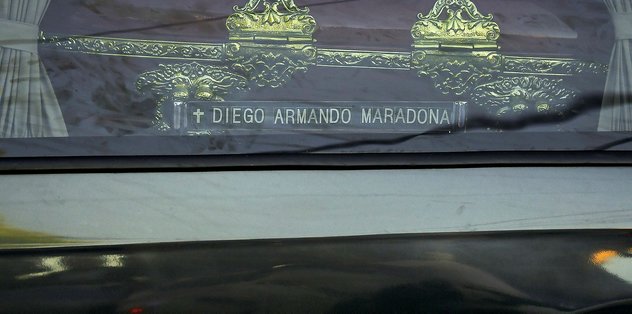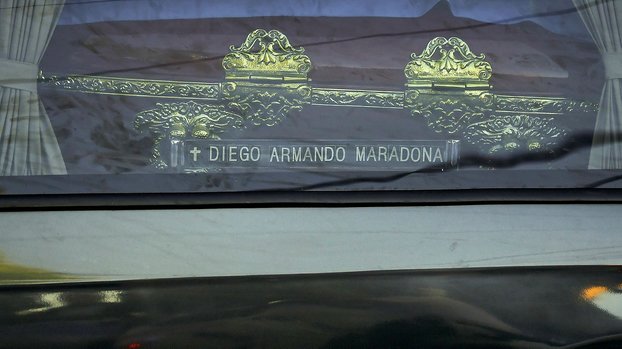 Diego Armando Maradona, who is shown as one of the greatest players in the history of world football, died of a heart attack.
The Argentine legend was sent off on his last journey with a ceremony held in his country. Only family members and relatives of Maradona attended the cemetery where the funeral ceremony was held within the scope of Corona virus measures.
During the burial of Maradona's body, there was an incident that attracted everyone's reaction.
It was revealed that 3 employees of the private company named Sepelios Pinier, which carried out the burials of the legendary name, opened the coffin of Diego Armando Maradona and took a photo with his lifeless body.
One of the names in the photographs in question was identified. The employee named Diego Molina, who learned that Maradona was also in the funeral vehicle when his body was transferred, was immediately dismissed.
While the country was standing up after the images leaked to the press, it was stated that Diego Molina received hundreds of death threats and pressures were made to deny Argentine citizenship.
SUBCONTRACTOR EMPLOYEE CLAIM
Diego Picon, director of the funeral company named Sepelios Pinier, said in a statement on the subject that the three persons in the photographs were subcontractors and that their relations were immediately cut after the scandal.
"WE ARE FULLY DESTROYED"
"My father is 75 years old and is crying now. I am crying, my brother is crying. We are completely devastated. Molina does not work here. He is an employee from a third party company because the coffin is too heavy. His family wanted a cedar coffin, and this product is seriously heavy." It is a problem for him to be transported. That's why he was called. We collected his phones during the procedures and handed them over later. I think they did this when the police called me for transportation. "
HARD EXPLANATION FROM MARADONA'S LAWYER
On the other hand, Matias Morla, the lawyer of the Maradona family, made a statement on the subject and said that they would sue the people involved in the scandal images.
"The man you see in this photo is Diego Molina. The person behind the photo scandal. He is the official in charge of the funerals at Pinier. There is no rest for me until I pay the price of this abomination to my friend and client," Morla, lawyer, said in a statement. used the expression.