Başakşehirli Demba Ba and incident referee Sebastian Coltescu met on the phone!
2 min read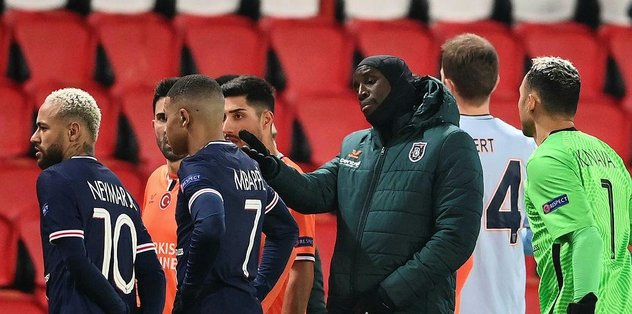 The PSG-Başakşehir match played in the Champions League was marked by the racist remarks of 4th referee Sebastian Coltescu to Başakşehir Assistant Coach Pierre Webo. After the big scandal, both teams left the field and the match was completed after the referees were changed one day later.
Demba Ba gave one of the strongest reactions to Romanian referee Coltescu. Senegalese footballer stood in front of Coltescu, "When you talk about other people here, you don't say 'this white man'. So why do you call us 'this black man'? he used the expressions.
Senegalese Ousmane N'Doye, who was a close friend of Demba Ba and played in Romania for many years, found Sebastian Coltescu's number and made them meet Demba Ba.
According to the Romanian press, Sport.ro and PRO TV, Ousmane N'Doye said he had Demba Ba and 4th referee Sebastian Coltescu talk on the phone.
"BOTH WAS HAPPY"
N'Doye said, "Demba Ba did not accuse Sebastian Coltescu of racism. He just said that the word 'black' should not be used in a stadium. Demba Ba is also from Senegal like me. I got them to meet and they got along very well. They called me and said they were happy. They both said. They said that they were good men. In fact, there was no big problem. Everything happened without a misunderstanding. I did not see racism in Romania, "he said.
On the other hand, Romanian journalist Emanuel Roshi shared N'Doye's statement on his social media account.