Arda Turan: Fatih Terim's smile is worth the world! – Last minute Galatasaray news
2 min read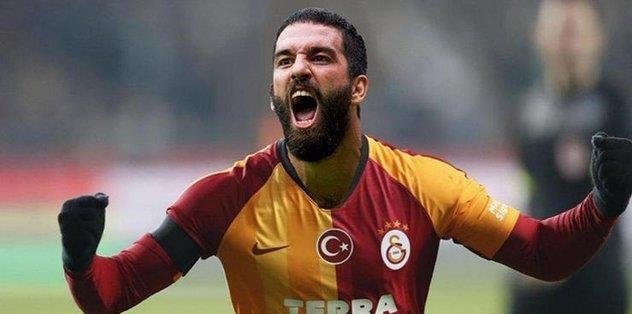 Galatasaray, which hosted İzmir team Göztepe in its field in the 14th week of the Super League, left the fight with a 3-1 victory and had a valuable 3 points. While the captain of the yellow-red team, Arda Turan, made evaluations about the struggle after the match, he also made statements about the coach Fatih Terim, who followed the fight from the lodge due to his penalty.
"THIS VICTORY WILL BE A GIFT TO HIM"
Arda, who sent a message of condolences to Özkan Sümer, who lost his life, said, "Thank you. We lost Özkan Hodja. He gave us a lot of advice. He was a great person. He was a very special person. Our very beloved brother Ulaş lost his life. This victory is a gift to him." get it. " said.
Experienced player, who noted that he took on a leadership role in the team, said, "I try to lead and help my teammates. Galatasaray is very lacking when there is no audience, we are 50 percent, sometimes 100 percent. It was going well.After 2-0, when we are 2-1, you fall out of the game, we were psychologically shaken. " he spoke.
"WE ARE THE WHOLE"
Speaking to the referees for their objection, Arda Turan said, "All we want is to play the game. If you look at the reactions, our reaction was not to a red card or anything else, but to fouls. We want the game to be played, we want it to be played. Reactions are not to the penalties, not the red card. They have great helpers. It represents well. We are a whole. Marcao is missing important. So it doesn't matter who plays. We are a family. We will be on the field with the best 11 players for the Trabzonspor match. It will be a final atmosphere for us. " sent his message.
"FATİH TERİM IS GALATASARAY ITS OWN"
Regarding Fatih Terim's being suspended, Arda said, "Fatih Terim is Galatasaray himself. His lack is felt at every moment. One look, a smile, a conversation, a tactic of our teacher is worth the world to us. We go out and do everything for him." used the expressions.