Antalyaspor-Hatayspor: 0-6 | MATCH RESULT – SUMMARY – Last minute Antalyaspor news
1 min read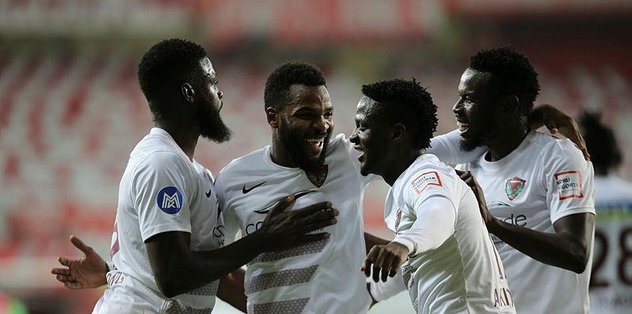 He faced Hatayspor in the Antalyaspor field in the 15th week of the Super League. The fight ended with the guest team's 6-0 advantage.
FULL 4 GOALS IN 45 MINUTES FROM BOUPENDZA!
Aaron Boupendza in the 11th, 17th, 22nd and 45th minutes, Akintola in the 35th minute and Mirzan Aydın in the 90th minute scored the goals that brought the guest team the victory.
With this result, Hatayspor increased to 24 points, while Antalyaspor remained at 17 points.